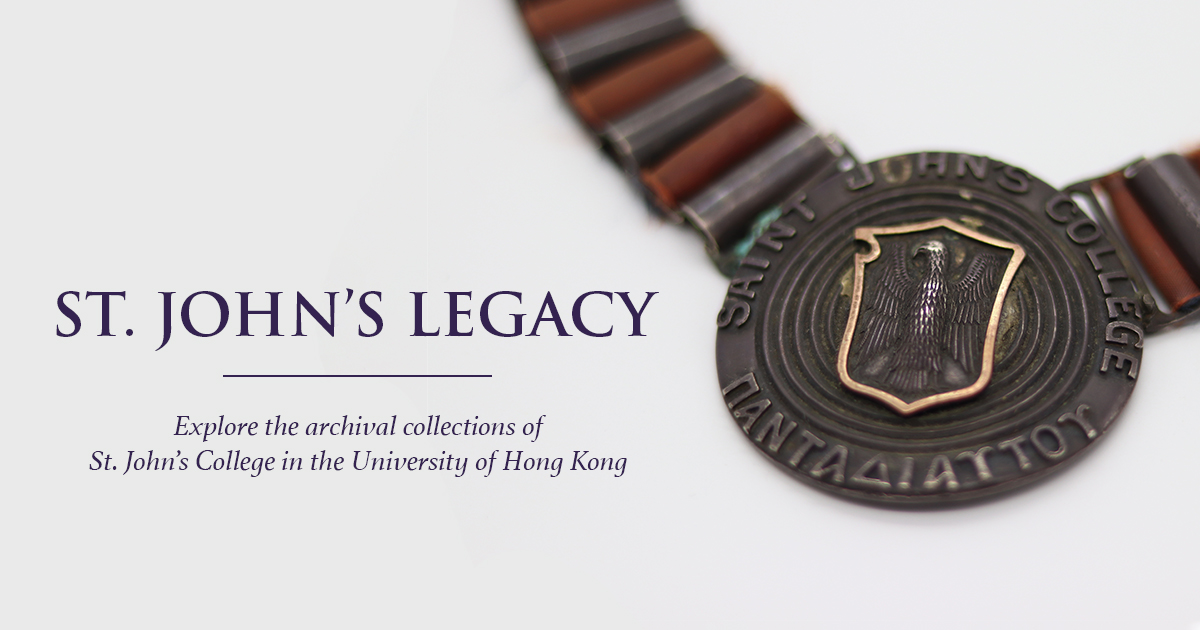 Welcome to St. John's Legacy, a continually growing online catalogue and database for exploring the archival collections of St. John's College in the University of Hong Kong.
The College Archives holds records related to the College's century of institutional history, as well as a wide range of materials reflecting the versatile student life of successive generations of St. Johnians.
---
Click the links below for more information:
How do I use St. John's Legacy?
Can I donate / transfer my materials to the College Archives?
Can I correct / improve the catalogue?