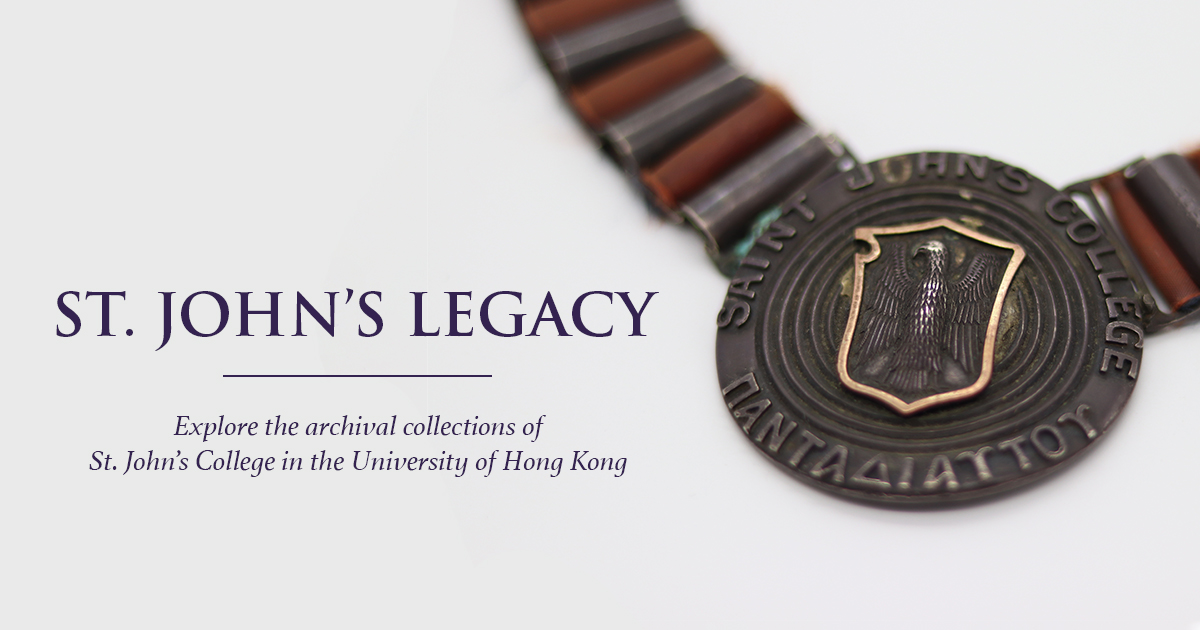 Welcome to the online catalogue of St. John's College Archives.
This is where you can explore the descriptions of our archival collections and access our digitised materials. We are continuously populating the catalogue, and more materials are being added to it regularly. Stay tuned and keep checking for new materials!
Get started by using the browse or search options on this page, or by clicking the images below for more information.
What is the College Archives?

Discover the background and missions of the College Archives, the records and materials that we hold, our archives repository, our team members, and more.
How do I use St. John's Legacy?

Check out the catalogue guide to learn about the catalogue arrangement, the website layout, the browse and search options, and how to access our digitised materials.
Can I donate / transfer my materials to the College Archives?

We are always grateful for opportunities to enrich our collections. Learn about the materials we are interested in, how we treat donated materials, and how to prepare them for transfer to the College Archives.
Can I correct / improve the catalogue?

We value your comments and suggestions. Find out how you can help us improve the catalogue and enhance our descriptions.
Powered by

2.5.3
---