Contents
---
Archival collections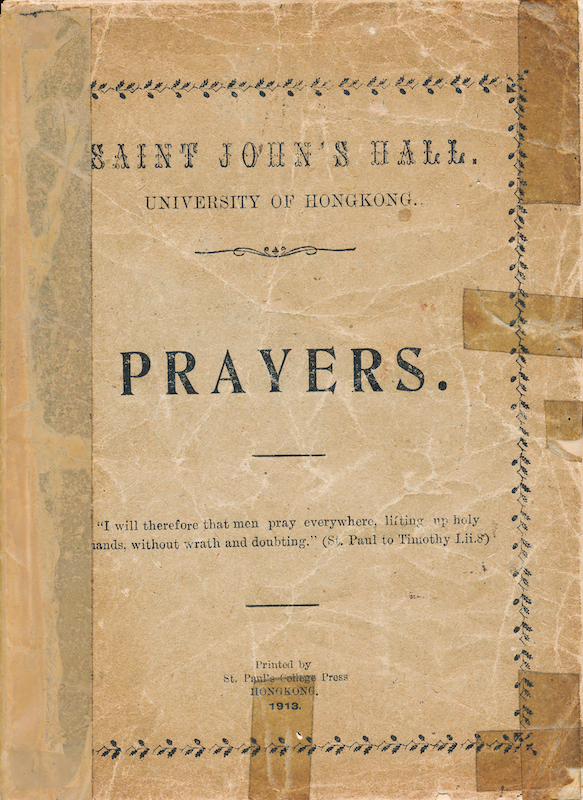 The archival collections held by the College Archives are made up of records transferred from the College and various student bodies, as well as materials donated by alumni and private individuals. Together, they sketch a panoramic and informative picture of the College's development and the lives of St. Johnians. Our materials generally fall within the following categories:
Documentary records of the College's administration dating from the foundational years of St. John's Hall (1912), including minute books, registers, administrative files, letters, financial records and legal documents. Among these, we have a small number of records related to St. Stephen's Hall (1922) and the Hong Kong Union Theological College (1956).

Documentary records of the College's undergraduate students' association (1956) and various student bodies, including minutes, administrative files, policy papers, yearbooks and assorted publications.

Photographs, negatives and slides.

Videotapes.

Artefacts and ephemeral objects, such as artwork, pennants, trophies, clothes, mementoes, etc.
Visit this page to read about our featured collections.
Book collection
The College Archives also houses a modest book collection, focusing on the history of the College, the Anglican Church and the University, as well as writings of or about our alumni and associated individuals. You may view our titles at the College Libraries' catalogue.
---
Last updated: 12 February 2021