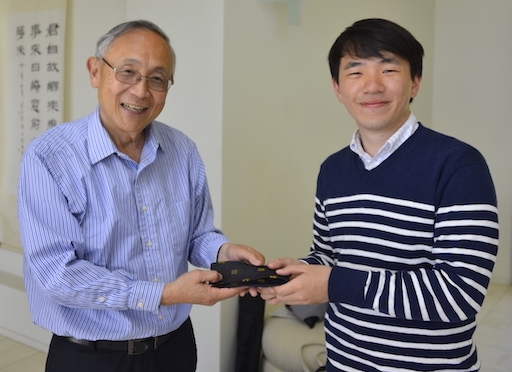 The College Archives is grateful for opportunities to enrich its collections. Your support is essential for expanding our documentation of the College's history and heritage, as well as the lives of our alumni and associated individuals, for the benefit of future generations of St. Johnians.
External donation
Alumni, friends and members of the public are welcome to donate materials related to the College (including St. John's Hall, St. Stephen's Hall and the Hong Kong Union Theological College), its alumni and associated individuals.
How will my donated materials be treated?
Your materials will be processed and catalogued as a separate archival collection (except for books and printed works, which will form part of our book collection). They will be stored in archival containers within our purpose-built, climate-controlled archives repository for proper preservation. Visit this page to learn more about how we keep and preserve our collections.
How should I prepare materials for donation?
We prefer to receive originals, but are also happy to receive high quality scanned copies. It would greatly assist us in processing the materials if they are suitably organised. We are also keen to learn as much contextual information (the who, what, when, where, why and how) about the materials as possible.
If you are interested in donating materials to us, please contact us and we will provide further guidance and assistance.
Bequest
You might want to keep your materials for the time being, and let us have the originals later on to ensure long-term preservation and enjoyment by future generations. In this case, you may consider bequeathing the materials to the College for deposit in the College Archives. Please contact us for further discussions if you wish to do so.
Internal transfer
The College Archives works closely with the College, student bodies and residents to identify records and artefacts of historical value to preserve. These include born digital records which are important for our documentation of the current history of the College, as they provide future access to the words, thoughts, and actions of the present generation.
For details on transferring materials to the College Archives, please contact a member of our Executive Team directly.
---
Last updated: 2 January 2021