Contents
---
Digital objects
To facilitate access to our collections, we have been digitising our archival materials (focusing at the moment on photographs and publications) and making them available on St. John's Legacy. Each digital object (e.g. image or document) is linked to the corresponding archival description. To learn more about digital objects, visit this page.
Using digital objects
Digital objects are made available for your non-commercial use only. You must not use any digital object for commercial purposes without our prior consent. Please read the terms and conditions for more information.
Featured digital objects
For a select group of featured digital objects, you may access the full version (i.e. high resolution image or full PDF) by clicking the link in the "Conditions governing access" field on the archival description view page.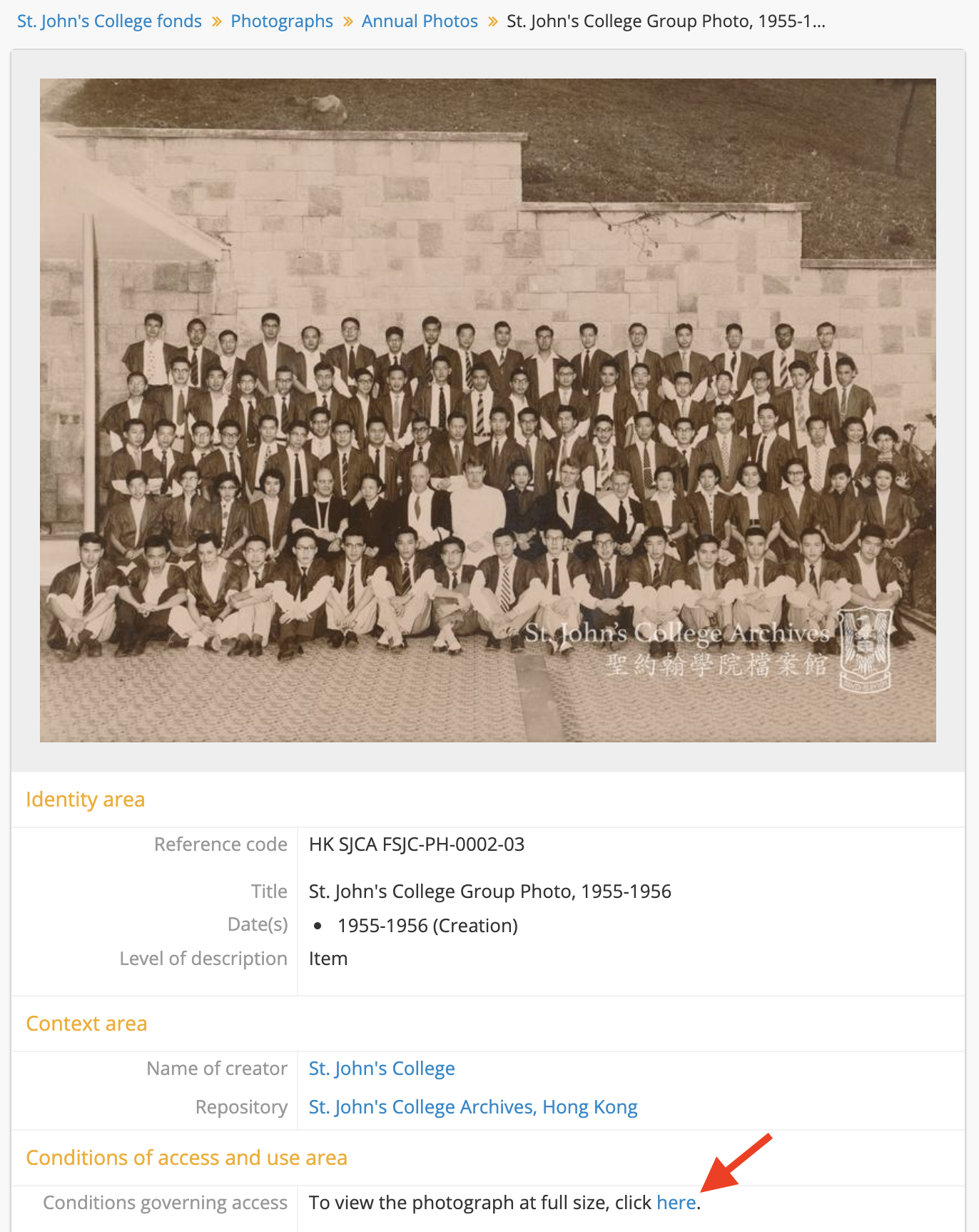 Restricted digital objects
In some cases, we have restricted access to a digital object due to donor's request, privacy, confidentiality or other considerations. Instead of a preview of the digital object, you will only see a generic media type icon on the browse page and the digital object carousel, and a restriction statement on the archival description view page.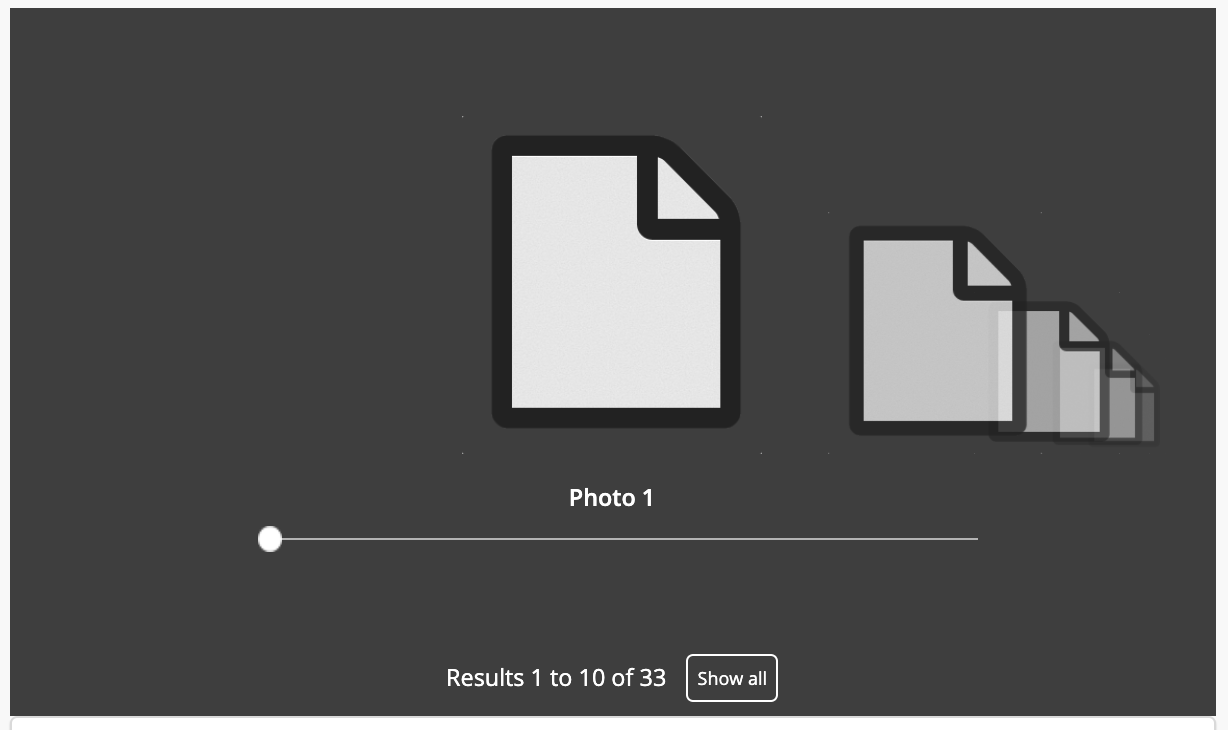 Generic media type icon for restricted digital object

Restriction statement
Further access
Please contact us if you wish to access a restricted digital object, or the full version of a non-featured digital object.
In-person consultation
We are happy to make arrangements for residents, alumni and researchers to consult our collections in our archives repository. However, please note that the College Archives is run by a small team of dedicated alumni and residents on a part-time basis. As such, visits are by appointment only, and we ask for your understanding that we may not necessarily be able to accommodate your desired schedule for the visit. Please contact us for further discussions.
---
Last updated: 28 February 2021